MENIN WINE COMPANY WAS BORN FROM THE PASSION
OF TWO FRIENDS FOR PORTUGAL AND ITS WINES.
Created in 2021, MWC – Menin Wine Company was born from the dream of two men to produce high quality wines.
It is in the Douro that they find the perfect place to fulfill this dream.
Here begins an important work of recovery of architectural and wine heritage.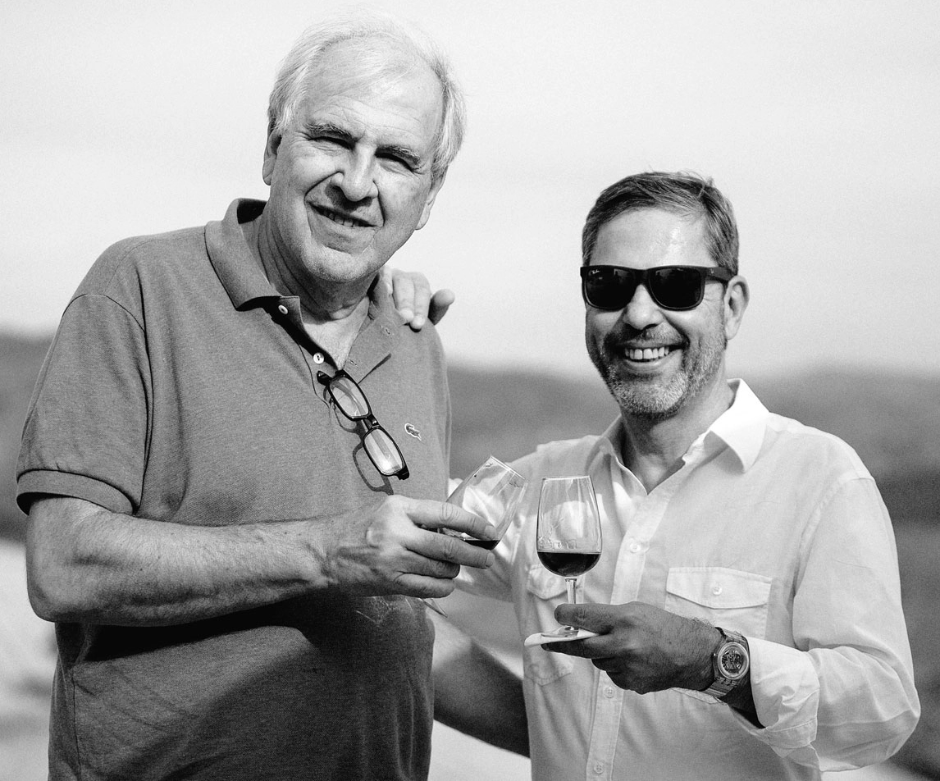 A wine is made unique by the combination of a terroir with the best grape varieties, with time and talent. It is made, above all, of people, those who insisted on making the landscape of stones and slopes a sanctuary for dozens of grape varieties and who know, like no one else, how to mix their flavors and create small treasures.
We want to be unique as each wine is unique. We want to be Douro like every bottle that is made here. We want to take this valley to other worlds, share this pleasure.
MENIN Wine Company's mission is to curate a legacy and the best traditions of this land, encourage experimentation, creativity and the use of technology to enhance what is extraordinary, all this to present the best possible combination of all these ingredients.
Everything is in the right place. Time will complete our work, resting unhurriedly in dark cellars, kept inside the best barrels.
The project started in 2018, when we saw a huge potential in Quintas da Costa de Cima and do Sol, which had a vast area of century-old vineyards, with at least 60 different varieties of grapes, another large plot needing for root renewal where we could plant the perfect complement, the effort and accomplishment of building a brand new winery, all this with the sweeping landscape of the river always present. We chose the most difficult path… Build, innovate, protect, transform. A huge challenge, but also the opportunity to have the perfect combination.
The dream came true and we found vibrant people, all heirs of knowledge and traditions from previous generations. We looked for the experience of locally trained masters and we also had the exuberant energy of those who found their first job. We became neighbors to iconic Quintas and were honored to receive the support of families with long stories to tell.
In 2021, we took advantage of the unique opportunity to acquire a brand with high recognition in the Douro and an immense heritage, Horta Osório Wines. Meaning more than 3 centuries of history and know-how that we want to honor and carry into the future.