WE CARRY A MAGNIFICENT HERITAGE IN THE DOURO INTO THE FUTURE,
WHICH WE WANT TO TAKE EVEN FURTHER.
H.O Wines is heir to the legacy of the Horta Osório family, after the acquisition of Casa Agrícola Horta Osório, SA by MENIN Wine Company.
The Horta Osório family cultivated vineyards and produced wine in the Douro Demarcated Region, in the oldest Demarcated and Regulated Region in the World, for many generations, since the beginning of the 18th century.
In 1942, still very young, José António Horta Osório, graveled and planted what became the main family estate, but it was only in 2008 that he began the process of creating the brand H.O – Horta Osório Wines, with a profound remodeling of the several estates and restoration of all properties with old vines. 2010 brought the first Quinta wine, the Colheita 2010.
In 2021, MENIN Wine Company acquired this iconic brand, assuming the responsibility of carrying it to the future, without losing its identity marked by quality, classicism and an incomparable historical legacy. The brand was renamed only H.O and got a new visual identity that represents tradition, modernity and innovation, honoring the centuries of dedication to the Douro by the Horta Osório family.
With a privileged location in the Douro Demarcated Region, H.O Wines has properties in some of the best terroirs in the region, where its renowned nectars come to life.
There are about 55ha of vineyards in the Baixo Corgo sub-region, in Santa Marta de Penaguião, of which about 10ha are traditional "old vines". The vineyards are divided into several plots, among which Quinta do Pontão and Quinta dos Osórios stand out.
The terroir is marked by schist and, to a lesser extent, granitic soils, and a relatively milder climate compared to the other sub-regions of the Douro. It is characterized by being sheltered from the Marão mountain range, responsible for the difference in microclimates.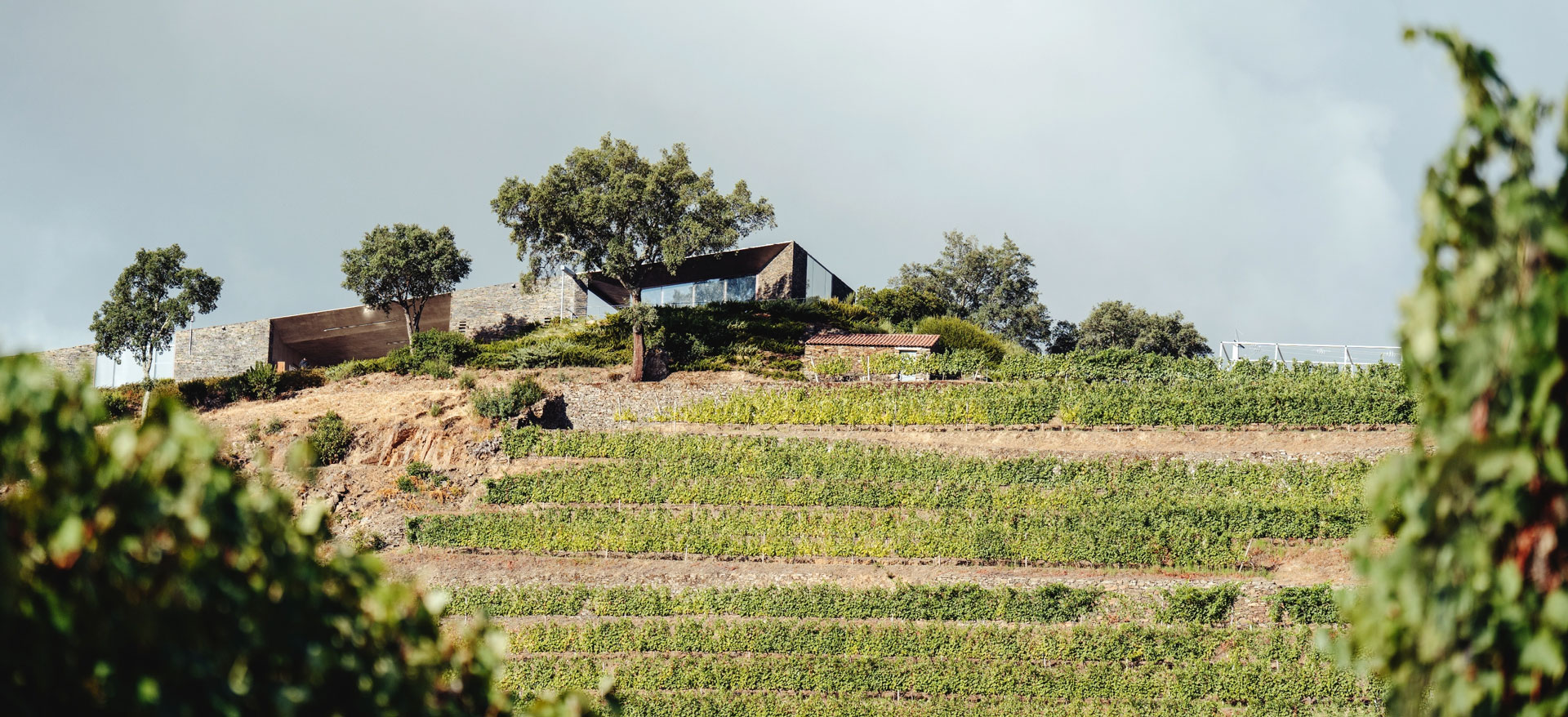 The H.O Wines cellar was built with care, and combines, to perfection, an unrivaled position overlooking large valleys, striking architectural beauty and the highest quality equipment.
Equipped with the most modern technology, the H.O Wines cellar has one of the most beautiful tasting rooms, with a breathtaking view, which provides the most pleasant wine experiences.
The enology is by João Rosa Alves, with consultancy by Tiago Alves de Sousa. Their role is to explore the potential of the immense wine heritage at our disposal, enhancing the foundations laid by our predecessors with the affirmation of the identity of the new H.O Wines.
H.O Wines wines provide a true voyage of discovery to the diverse magnitude of this region. They are marked by their proximity to Marão, the altitude, the surrounding landscape and the diversity of exposures that give them a natural freshness.
High-end, unique, complex, vibrant wines with great character.